So you want to play with fire?
Firebounds Latest news: Currently working Friday nights at Gibraltar Trade Center in Mt. Clemens (Bike Night).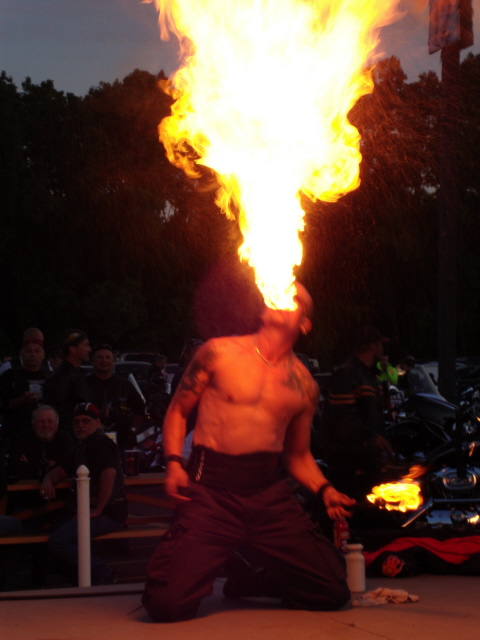 If you wish to set a booking with Pyros. I can be reached either by email: Pyros@firebound.net or by phone, 313-283-9694. If from outside the country dial a +01 in front of number > +01 313 283 9694
Welcome to FireBound.
At FireBound The motto is "Class with Control." It is believed that control is something that needs to be found inside before it can be used for the world. This principle is used by FBP in order to give you the best possible show.
Great care went into making a site that touched on fire handling without making it too bizarre. It was also decided that FireBound would hold itself to a higher standard. That of Class. The logic behind this was "If it is not done with class.. Why bother?"
FireBound feels Nothing on this site should be tried by amateurs.
Pyros...
Pre-Book your Holloween shows...
Show information:
Pyros is:NFPA-160 Compliant.
Shows consist of anywhere from a 5 minute set, up to an all night booking. Shows have dance, fire-handling, fire-eating. Fire-blowing, and fire-torture
(if the setting calls for it.)
Pricing depends on the length and intensity of the show.
To contact FireBound send e-mail to:

[ Swinging & Twirling Sites | List | Random | Next | Join ]